Stepping Up, Standing Out​
Our further education programme gets young people ready for their next steps, whether that's onto university or out into the world of work.
It's about building resilience, identifying skills and qualities, learning interview skills, building confidence and exploring the careers that are out there.
We call our further education programme Stepping Up, Standing Out. This is what you can expect…
Stepping Up, Standing Out programme
Our Stepping Up, Standing Out programme really does what it says – it helps students take a step up from where they are now and gives them the skills they need to stand out from the crowd.
The programme is delivered by teachers in the classroom with absolutely no training required. You'll be given all of the resources you need to deliver career-related guidance in a seminar session or classroom environment.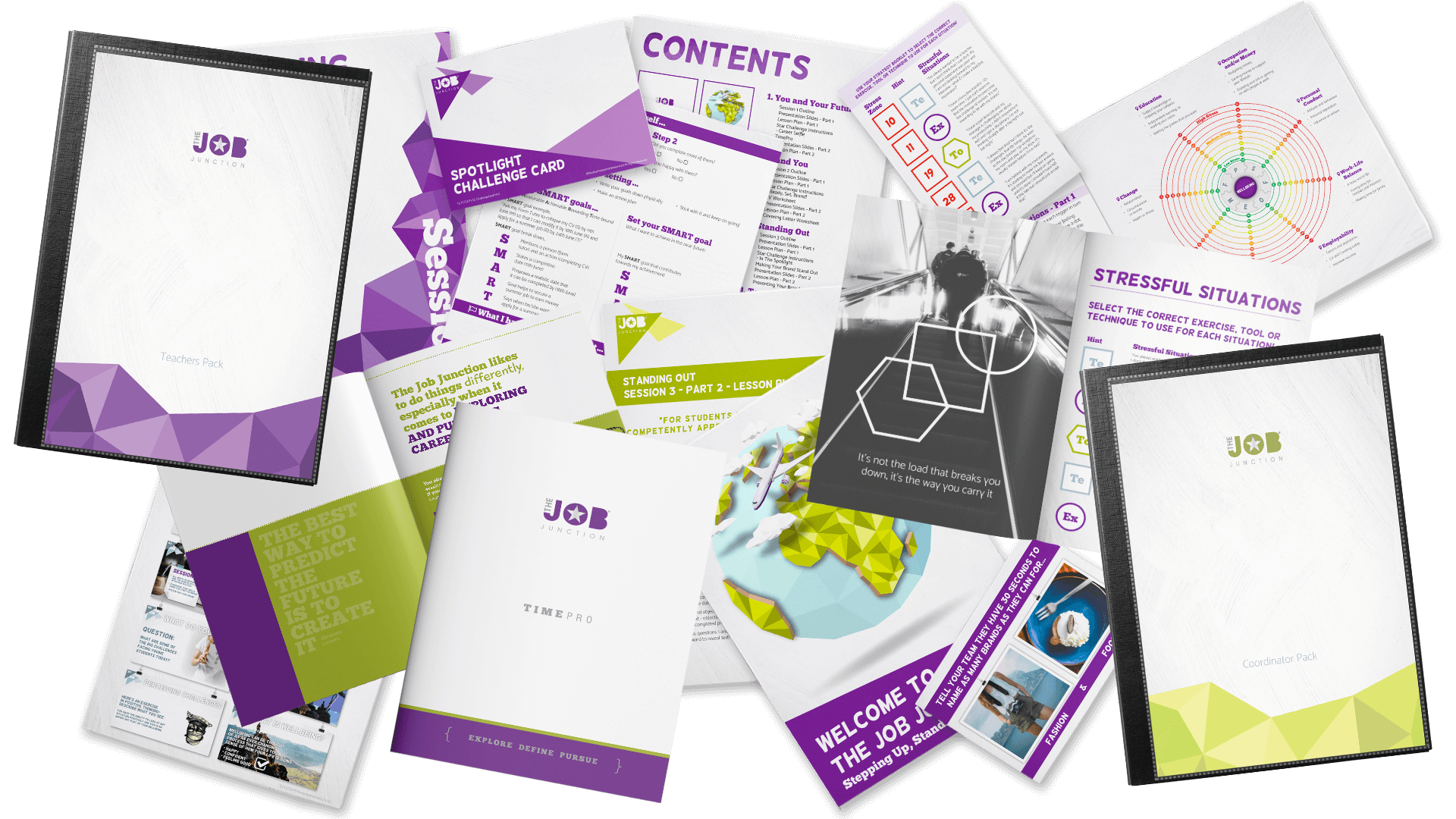 Stepping Up, Standing Out includes personal development, skill recognition, interview preparation, confident self-presentation, wellbeing strategies and explores career opportunities.
It's all about building resilience and supporting future aspirations.
To make the programme easy to use, we have collaborated with a variety of professionals who have significant experience in education at 'ground level'. It is therefore teacher and student centred, structured yet flexible and fully resourced. With this approach, we believe that teachers can feel in a confident position to do what they do best; teach and inspire.
The programme consists of an introductory launch and five two hour sessions that can be delivered as a seminar or in a classroom based setting. These sessions consist of:
You get absolutely everything you need to deliver the Stepping Up Standing Out programme! Everything is labelled and comes with full instructions, so you can pick up your box of materials and start delivering the programme straight away. No training required! But if you do have any questions, our wonderful support team is at the end of the phone ready to help, so give us a call if you ever need us.
Mental health issues can affect everyone at any point in their life. Mental health issues can be prevalent in further education, with assignment deadlines and the pressure of achieving high grades leaving young people feeling overwhelmed. In Stepping Up, Standing Out, we deal with these issues by teaching wellbeing strategies, which allow young people to identify stress triggers and learn how to manage them.
Give us a call, drop us an email, send us a tweet, write us a letter, come and pay us a visit – if you want to get involved, we want to hear from you!  Contact us and let's get started!