What do you want to be when you grow up? It's a lifelong question that's always asked and there is always an answer. By using career exploration kids are being opened up to the world of work from as young as seven. Keep reading to find out how children use career exploration throughout their development.
Career Exploration
Career exploration allows you to learn about various occupations and how they fit in with your skills, interests and values.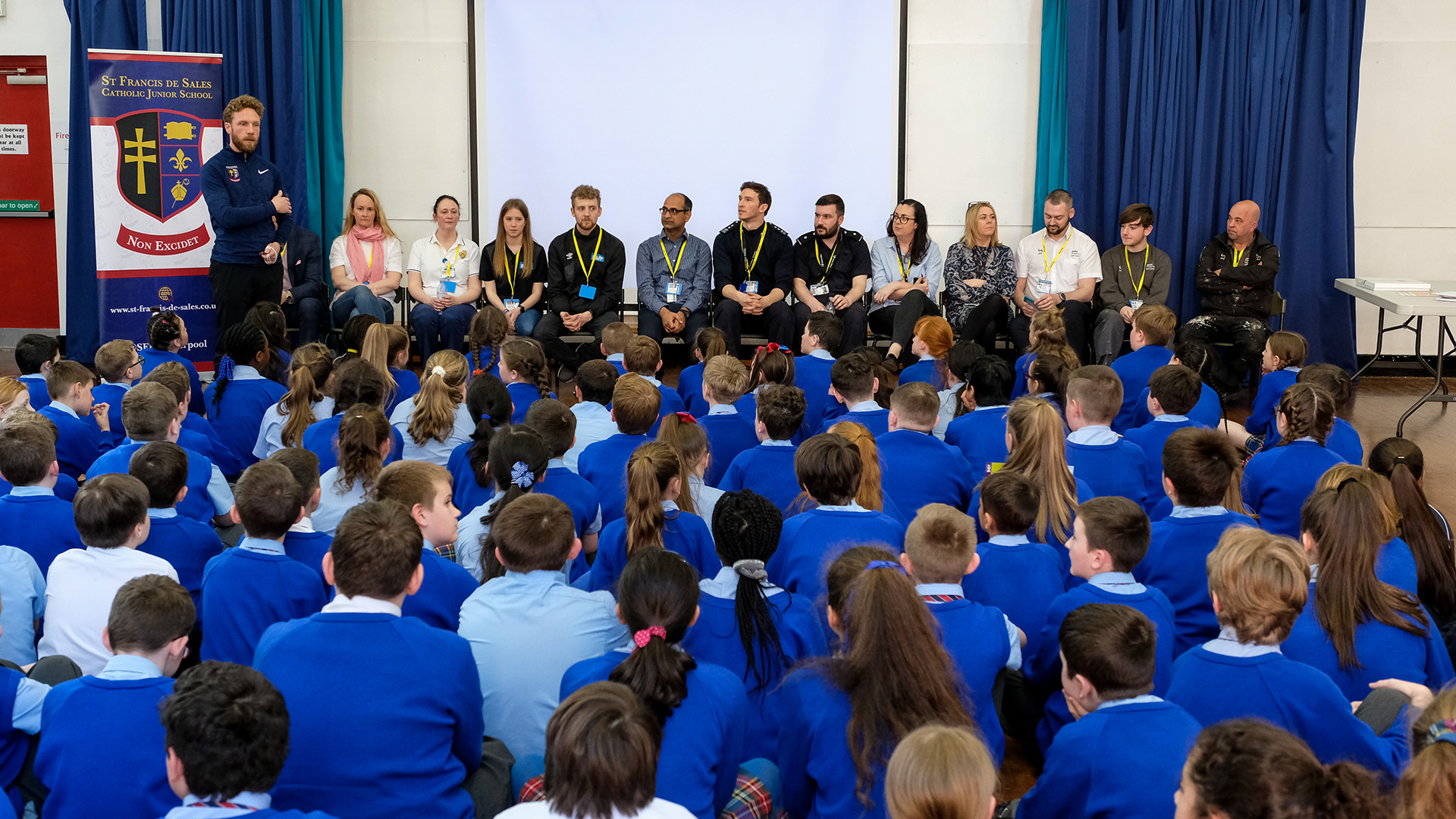 From seeing their parents and family members going off to work to watching their favourite characters doing their jobs, children are exposed to the world of work from early on in their lives. This unconsciously gets them thinking about their future careers.
How many times have you heard children talk about what they want to be when they're older? It's a constant process going through their minds that they need to do something later in life.
Using career exploration to see the different opportunities is vital for child development. Not only does it raise their aspirations and get them thinking about the real world, but it also improves the academic performance of children.
Children explore a broad spectrum of occupations at a young age. These include things like being a police officer or firefighter, a teacher or a footballer.
Ask a group of children what they want to be when they're older and you'll get the usual answers. But there are so many other opportunities out there.
As children get older, the childhood dreams of saving animals or fighting fires fizzle out. Instead, they are replaced with the thoughts of exams and grades. So when they finish high school, they might have good grades, but they have no idea of what careers are out there.
Developing through Career Exploration
Children develop through their everyday experiences from things like watching and copying, trial and error and just pure curiosity.
Here are some ways which spark ideas of work:
Their family – When growing up, a child constantly watches their family go out to work. Children usually model the habits and behaviours of those close to them. This sparks the idea of them doing the same job as their family members.
Watching TV – Children want to follow in the footsteps of their heroes which can lead them to consider a potential career.
Games – Children learn a lot through playing. Board games, online games, and simple make-believe put children in different job positions.
Career Related Learning – A third of children and young people learn about their different career choices in a classroom.
The way a child develops has a lasting impact on them. This is why they must have positive experiences that are not only educational but also fun. School is designed to give children those positive learning experiences they need away from home.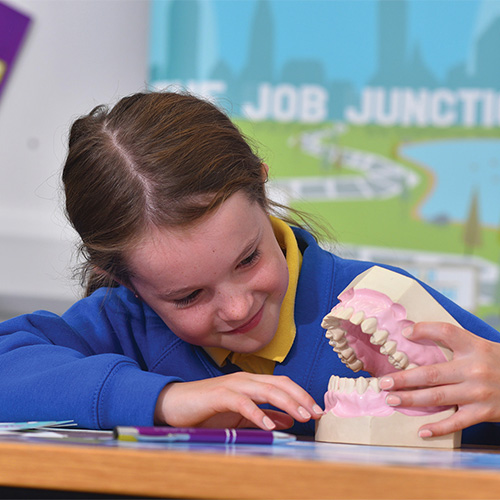 While school offers the vital knowledge needed to be academically successful, life experience is something that needs to be taught too.
So what can we do?
If we introduce the world of work at an early age and encourage career exploration, aspirations can begin to develop and career goals can begin to take form. It doesn't mean their career aspirations at a young age will follow them through for the rest of their lives, but it's a starting point.
Here at Positive Footprints, we are all about implementing those thoughts at a young age. Opening up the world of work to both children and young adults and introducing them to the wider options that are out there can help them understand their skills and qualities.
Our raising aspirations programme focuses on just that: raising aspirations! Offered to primary schools, it opens up the world of work while focusing on building awareness of children's qualities and how they can be used in the workplace.
The program is designed to give children the necessary skills they need to lead positive lives. It helps children build resilience, increase confidence, engage with lessons, develop self-belief, and more!
Included within the programme is the Career Carousel. This is a rewarding event, which allows children to get involved, learn more about different businesses and the roles and responsibilities that come with it. You can read more about the Career Carousel here!
If you like the sound of our programme and want to learn more why not get in touch? We'd love to talk to you about it!